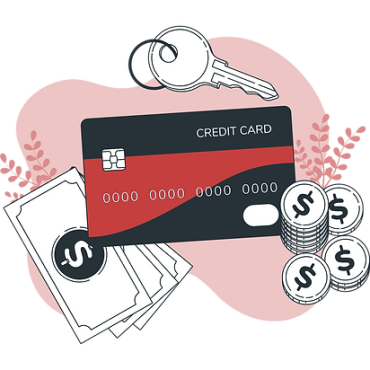 Truck, 4x4 & Vehicle Finance
We offer a variety of financing options for 4x4s, trucks, and utes, so you can find the perfect one for your needs and budget. We can help you get the financing you need.
Our team of experts will work with you to find the best loan terms for your situation. We'll also help you understand the different types of financing available, so you can make the best decision for your needs.
We understand that buying a 4x4, truck, or ute is a big investment. That's why we're here to make the process as easy and stress-free as possible. We'll work with you every step of the way to ensure that you're getting the best possible deal.
Why should I choose Rev Finance to help finance my business?
At Rev Finance, we believe that any deal is possible—as long as it makes sense. ​ We work with over 50+ banks and lenders to maximise your options and give you the best chance at getting the funding you need, no matter what your personal circumstances may be. We have the ability to explain a default away, provide the sharpest rates for our strongest clients, and even help secure finance for visa holders. We make the process as simple and streamlined as possible for you. We also communicate directly with vendors, so you don't have to lift a finger. Our turnaround record from the first conversation to settlement is under 4 hours, and same-day funding is also possible.
How do you make the financing process easier for business owners?
At Rev Finance, we can offer you:
No-financial loans (up to $250,000)
Low-doc loans (up to $500,000)
No finance limit
New business finance
No property, no deposit options
Flexible loan terms
Visa holder finance
Default approvals
No age restriction on assets.

​
And that's not all. We can get almost any scenario over the line for you. Fill out the form above to discuss your options with us and get the ball rolling on your next project.
Finance Issued through Rev Finance Pty Ltd (13 667 870 868) CRN 549664
We will be collecting credit and personal information about you, as applicable to source finance for you, or a company of which you are a director:
• Consumer credit for personal, household, domestic or residential investment purposes;
• Commercial credit for business purposes;
As your broker, we require the information we collect from you to assess your credit or guarantor application, or the credit application of a company of which you are a director, source a suitable credit provider and any required insurances, and to manage the application process, where required. If you do not provide the information sought, we may be unable to process your application, or the company's application, or we may be limited in the other services we can offer you or the company.
Check the PDS at www.revfinance.com.au to decide if the product is right for you.
The referrer receives part of REV Finance's commission, paid by the product issuer.