Clean your chassis the easy way!
Today we installed the Chassis Protech under body protection system on our Jeep Wrangler demo vehicle, and what an awesome bit of kit it has turned out to be!


Buy Chassis Protech Now! Buy Chassis Protech Now!


Chassis Protech is a perforated tube that you snake through the chassis rails down both sides. Once installed, a hose is connected to a common garden hose fitting mounted to a bracket on the vehicle. Once turned on, the chassis is flooded full of water and you can sit back and relax while your chassis is washed clean of sand, salt and mud.
Installation
First, find a suitable location that's easily accessed for the bracket that mounts the garden hose fitting. You want to be able to easily click a garden hose onto the fitting, but also have somewhere that won't get damaged on the trails.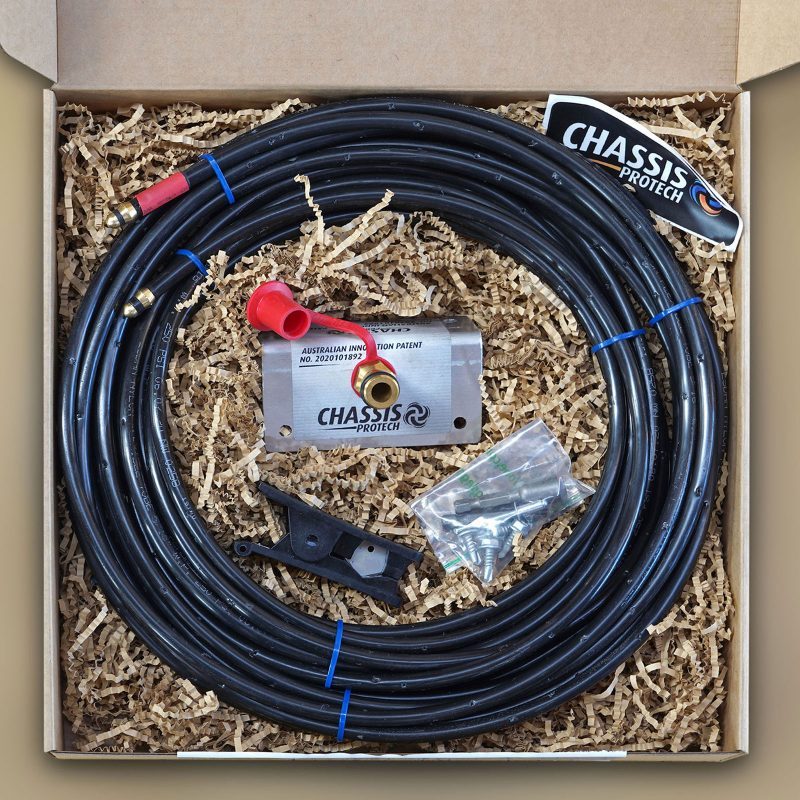 We chose an area exposed by the winch opening on our Jeep.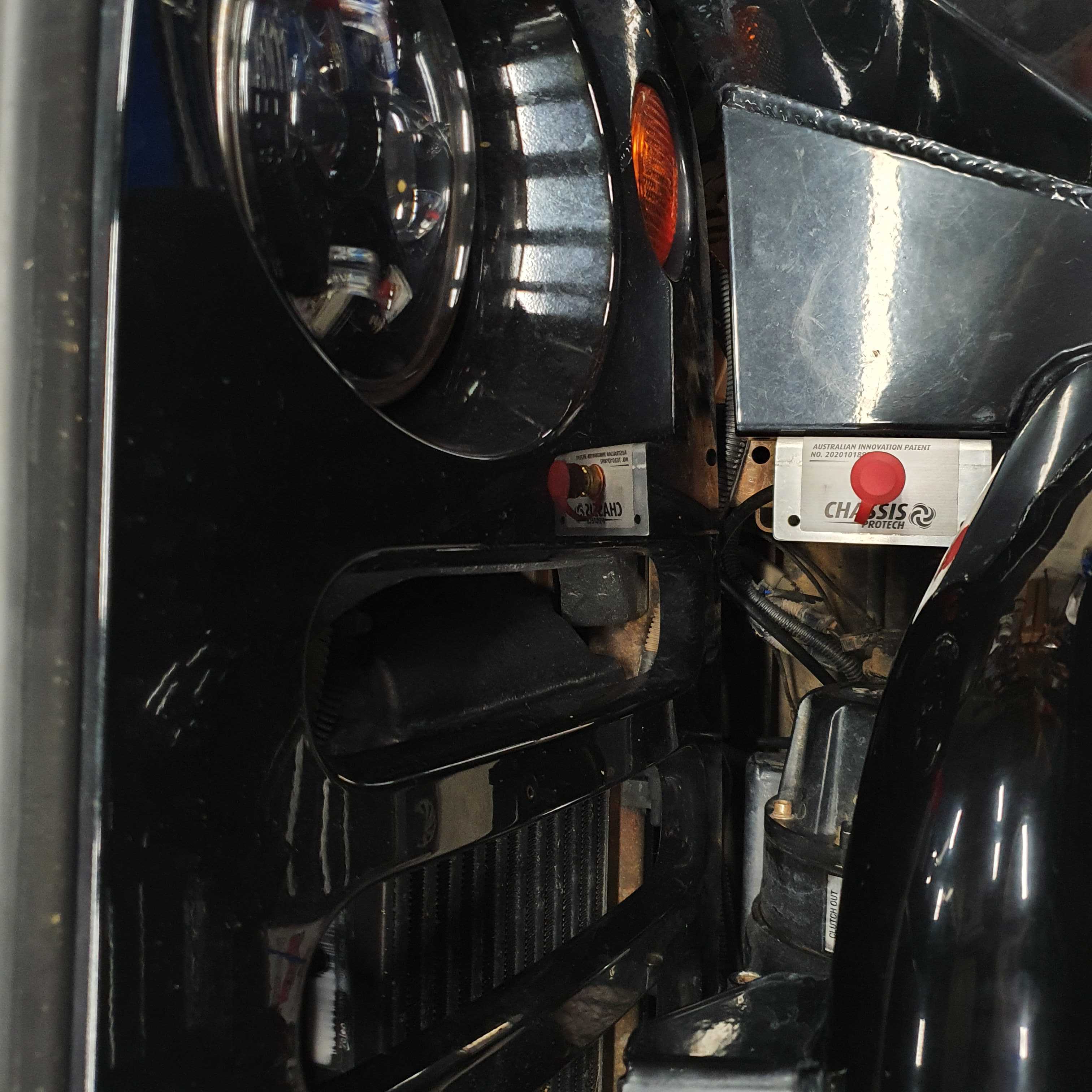 Starting at the end nearest the bracket mounting location, feed the perforated tubes down the chassis rails.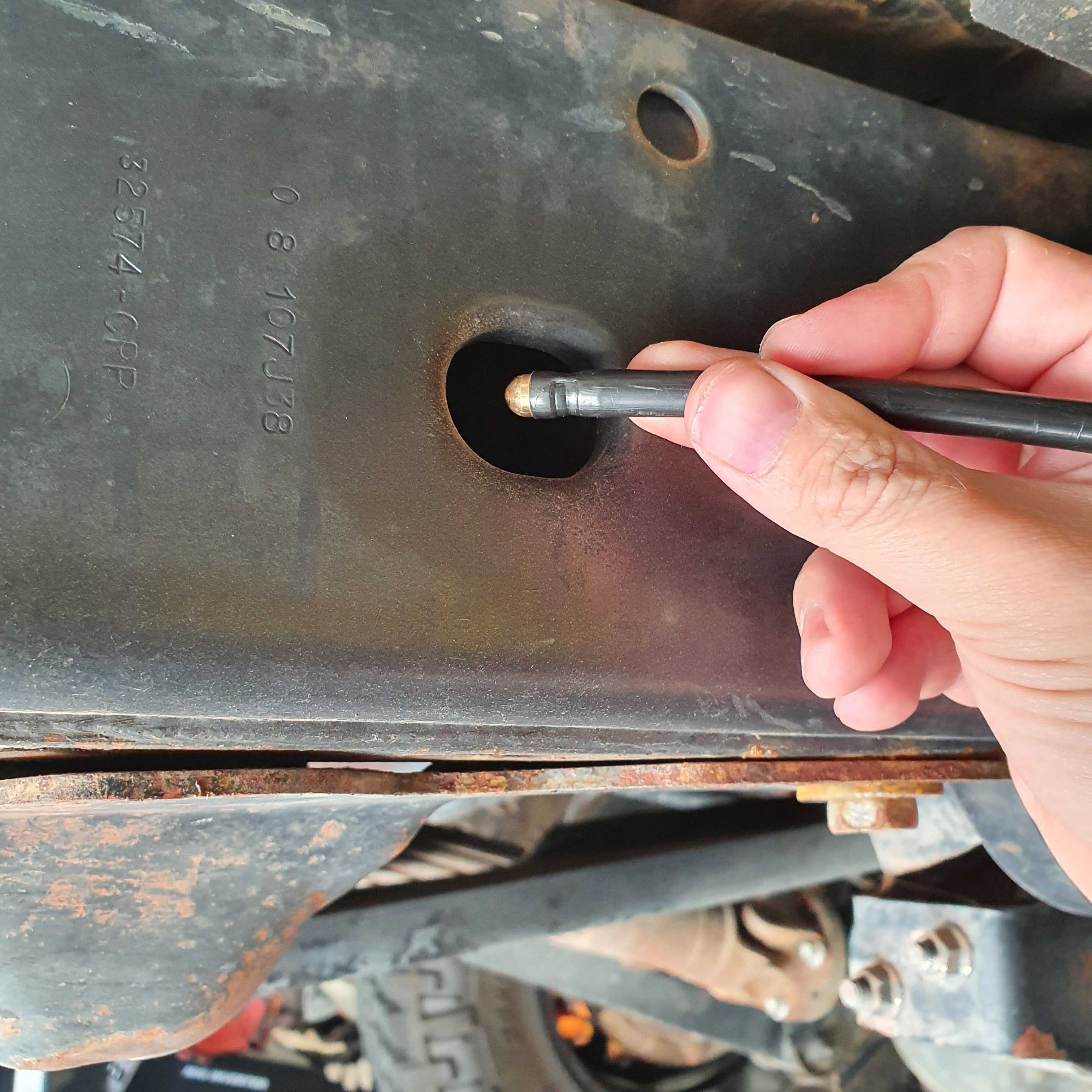 We found it was easiest when you get to a large opening to feed the tube out of the chassis and loop it back in to give more control over where the tube was feeding through.

Once you have the 2 chassis rails tubes installed, simply connect them to the fitting behind the mounting bracket.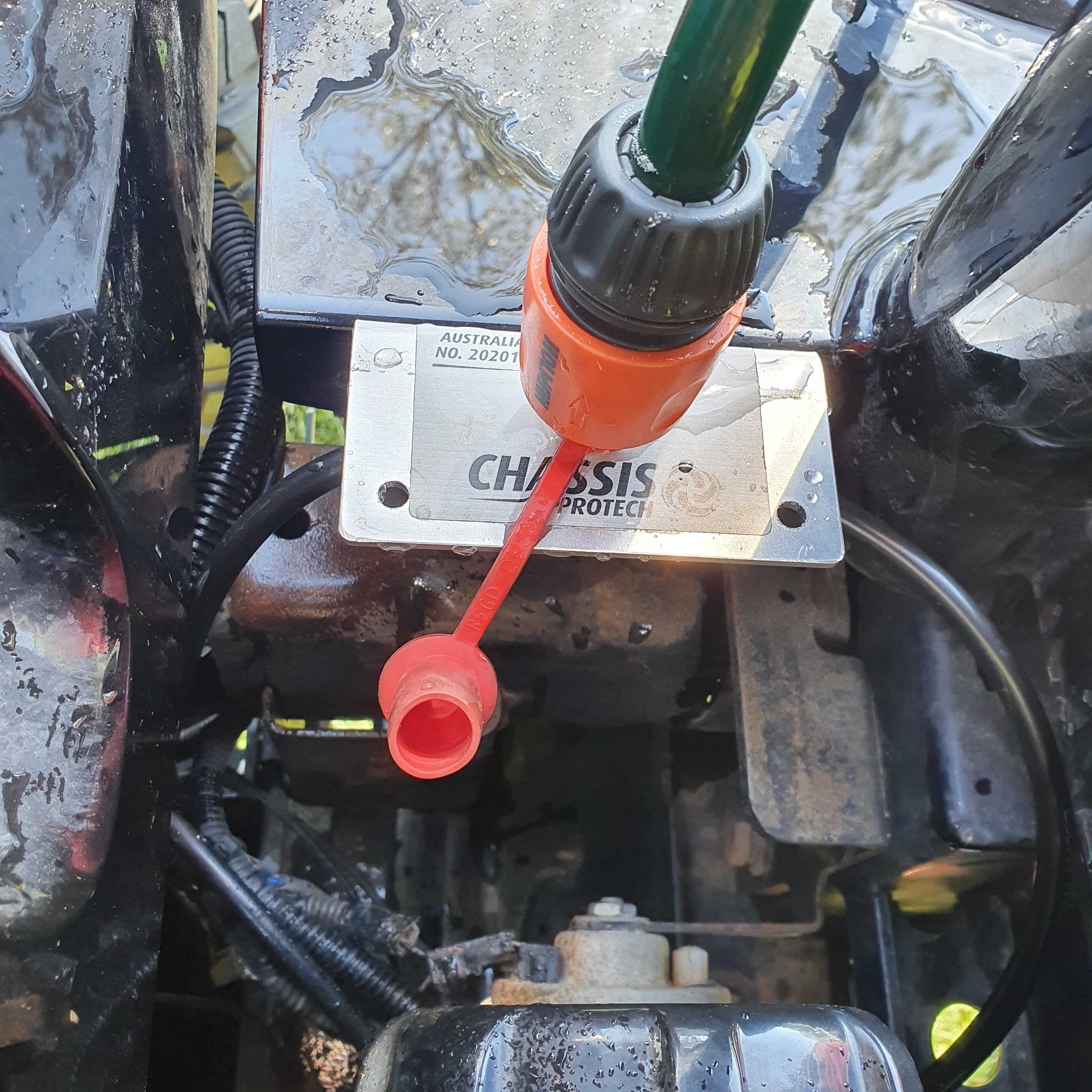 Using Chassis Protech
Using Chassis Protech is as easy as connecting a garden hose and turning it on! Watch as the mud and sand floods out of your chassis and onto the grass.