Mt Wellington - Tasmania's prime 4WD destination
If you're into the thrills and excitement of 4WD, Mt. Wellington in Tasmania is one of the best places to consider. The Jefferys Track is one of the most popular 4WD routes, along with the East West Trail and the Ringwood Trail.
When you're driving in the Mt. Wellington area, you're in an area that many other outdoor lovers use. You'll need to watch for brush walkers throughout the park, as well as mountain bike riders. You won't share most of the 4WD drive trails with hikers or cyclists, but will encounter horseback riders in parts of the 4DW trails. It helps to be a courteous driver and avoid spooking the horses.
One of the tracks that you won't want to miss, Jefferys Track, is ideal for medium or better experience levels. The track runs in a north-south direction from Lachlan, in the Derwent Valley, to Crabtree, in the Huon Valley. You won't need a permit to drive here, although it helps to be aware of conditions that get somewhat muddy. This track is shared, and you'll encounter people walking, cycling and riding horses here. Using common precautions associated with a shared track is recommended.
One of the towns that you'll encounter along this track is New Norfolk, which has some good places to eat when you get hungry. You'll want to take note of the Salmon Ponds, one of the top places for visitors to go. One of the best things about the ride along this track is the fact that you'll enjoy a wide range of scenery that includes rainforests and waterfalls.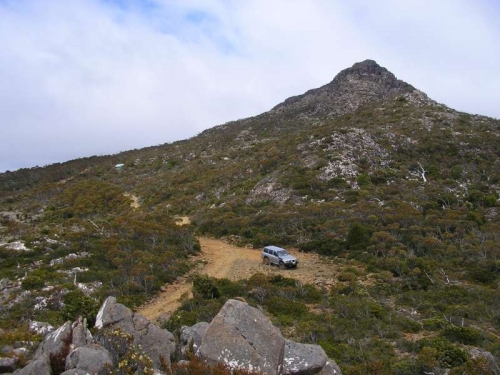 The East West Trail is one-way and offers a somewhat more challenging experience. The eastern end of the trail starts at Montrose Road and runs west to the Jefferys Track. You'll be in some remote terrain that is well worth the trip for the views. One of the most iconic sights on the East West Trail is what is known as Sleeping Beauty. This formation consists of four mountain peaks, shrouded in clouds.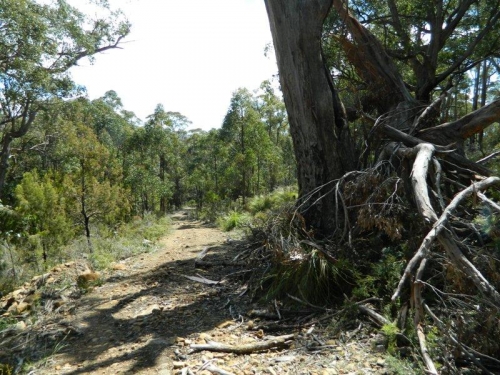 You'll enjoy the Ringwood Trail if you're looking for fairly easy terrain, with lovely scenery. As you travel along this trail, you'll witness changes from alpine terrain to rainforest terrain. Enjoy the peace and calm that comes with getting out in the wilderness.