Spatial Vision
Spatial Vision publishes and distributes a comprehensive suite of commercial map products.
Maps can take many forms - large sheet maps, atlases, interactive web maps, digital navigation products, and the like. Spatial Vision are experts in the design and production of high quality cartographic products in the print, digital and web workspaces.
Spatial Vision-produced maps have won numerous awards for their design, legibility and user-friendliness. Our in-house cartographic team produces the Vicmap Book topographic map series that covers Victoria, plus a range of Outdoor Recreation Guides, 4WD Maps, Touring Maps and Murray River Access Guides.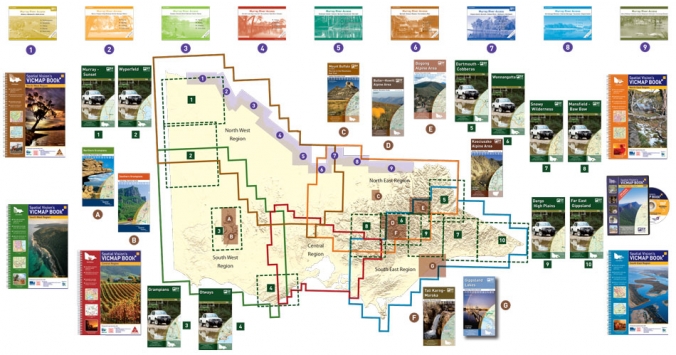 MAPS & GPS NAVIGATION

A wide range of Australian maps and guides for the budget and freedom conscious traveller.
Click here to buy one of our
GPS & Navigation Aids
.
Get In Touch
Please use the form below to contact Tough Toys via email.
Advertising
---