ROBERT PEPPER'S 4wd Handbook
Off-road driving is as much an art as a science, and there's always more to learn. No matter if you've just bought yourself a shiny new 4x4 or you've been in a ute all your life there are tips and tricks you can pick up to make things safer, easier and more fun. If you want to have them all at your fingertips we recommend you pick up Robert Pepper's 4WD Handbook, from Boiling Billy. This book should be the bible for every 4x4 enthusiast from beginner to expert.
Whatever you're looking for you'll find it in this chunky handbook. You get clear explanations of how 4WD systems work - differentials, suspension, types of tyres and much more are covered, so you'll know exactly how your vehicle gets itself over the ground and the best ways to take advantage of its abilities. If your truck's abilities and your ambitions don't get on you'll find advice on how to recover from just about any situation, from sand to bogs. All the kit you need to drive safely in any terrain is listed and explained, along with how to use it to full effect.
This revised edition covers the latest in vehicle technology, including "soft roaders" and AWD cars. You'll also find hundreds of great photos, mixing instructional shots with some stunning images from around Australia. If you buy one book about off road vehicles this year, buy this one.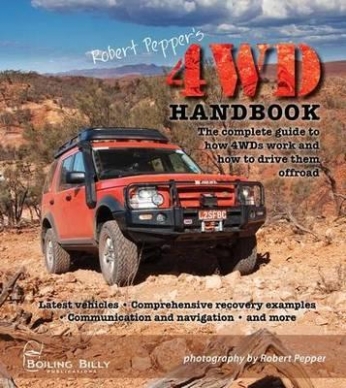 Details:
Size: 220x195mm
Pages: 524
Edition: Revised
Published: 2012
ROBERT PEPPER'S 4WD HANDBOOK

Find out how 4WDs work and how to drive them off-road with this all-encompassing guide.
Click here to buy
4WD Handbook by Robert Pepper
.
Get In Touch
Please use the form below to contact Tough Toys via email.
Advertising
---