Travelling The Outback
The outback has an irresistible attraction to most 4x4 owners. It's hard to beat the excitement of loading up your truck and heading out into the great Australian wilderness, and you're guaranteed to find some great trails out there. It's not a place to go unless you're prepared for it though, so it's always handy to get some advice on what to take and what to do. As an experienced outback guide Vic Widman's advice is worth listening to.
In this book Vic goes through every step of planning an outback expedition. Working from his own years of experience he covers how to prepare your vehicle, what to pack, how to plan your route and much more. Follow his advice and your trip won't just be safer; with no worries about kit you've forgotten or maintenance you didn't carry out it'll be a lot more enjoyable too. Experts like Vic learned all this stuff the hard way, through experience. Now you can cheat and learn it all by reading this book. Sounds like a good deal to us.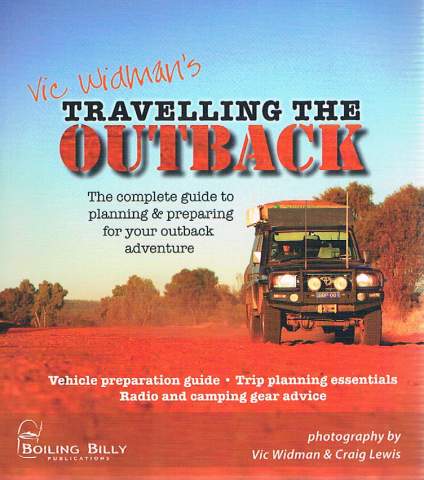 Details:

Size195x220mm
Pages: 288
Edition: 2nd
Published: 2010
ISBN: 9781921606649

Travelling the Outback

Traverse the Australian outback with confidence with guidance from outback guide Vic Widman.
Click here to buy
Travelling the Outback
.