Classic 4wd Tracks Of Australian Outback
Most 4x4 enthusiasts get the occasional urge to head for the outback once in a while. The interior of the country has a lot to offer, in scenery and a chance to get away from it all and do some serious exploring. It's a big place out there, though, and it helps to have a good guide or two to point you in the right directions. That's what outback guide Vic Widman has now produced with this sequel to his classic Travelling The Outback.
In this new book Vic describes 19 classic outback tracks including the Birdsville Track, Gunbarrel Highway and Canning Stock Route. Every one is illustrated with detailed maps and loads of handy information about road conditions, driving times and the facilities you'll find along the way. Places to stay and local attractions are all described, and you'll also find safety tips and other advice. The book's illustrated with some fantastic photos, too, and tells you about the history of many places you'll come to along the way. If you're heading for the outback take this with you.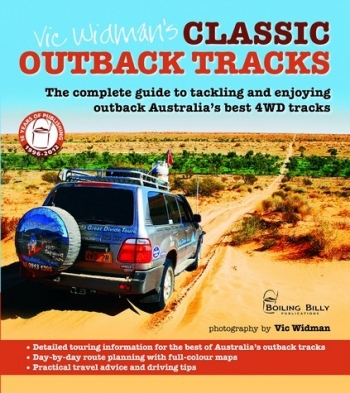 Details:
Size: 200x220mm
Pages: 272
Edition: 1st
Published: 2012
ISBN: 9781921683923

Classic Outback Tracks

Vic Widman takes the reader through tackling Vic's favourite tracks.
Click here to buy
Classic Outback Tracks
.