4wd Treks Close To MelbournE

When there's nothing you'd rather be doing than exploring a new route in your truck, looking forward to a relaxed camp and a couple of cold stubbies at the end of the day, it can be pretty frustrating to be stuck in the city. Don't let it get you down, though. Instead pick up this great guide to routes near Melbourne and get ready to hit the road. Written by Chris Lewis and Cathy Savage, and published by Boiling Billy, it makes it dead easy to grab the chance and take a weekend trip with minimum planning.
This revised and expanded third edition now gives you 20 great day or weekend routes to choose from. All have clear instructions for completing them in both directions, plus GPS coordinates for pinpoint navigation. Destinations include Mount Disappointment, Wallan to Strath Creek, Donnelly's Creek and Bunyip State National Park. None of them take more than a few hours to reach from Melbourne, and they've all been chosen by two of Australia's best bush travel writers.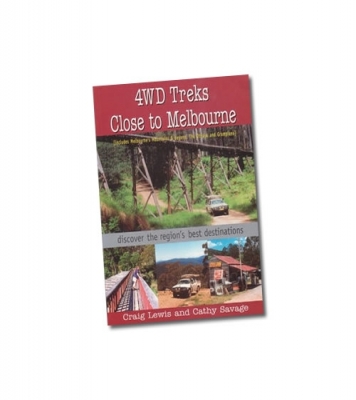 Details:
Size:
Pages: 160
Edition: 3rd
Published: 2006
ISBN: 9781921874587


4WD Treks Melbourne

Explore 20 of the best 4WD day and weekend destinations around Melbourne.
Click here to buy
4WD Treks Melbourne
.
Get In Touch
Please use the form below to contact Tough Toys via email.
Advertising
---