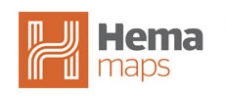 Hema Maps
Over the years Hema Maps has crafted a range of maps, atlases and digital products that has turned the company's love of exploration into a reputation as the best map-makers in the 4WD industry.
This reputation has been long in the making, with the company marking the 20th anniversary of its first off -road map: one of Cape York.
Since that first map of the Cape, which is now in its 12th edition, field teams known as the Map Patrol have GPS surveyed over 250,000km of remote roads and tracks of Australia with sub-metre accuracy. The data that is compiled from these expeditions is then visualised by Hema's master cartographers and put into the Hema maps you know and love.
This same mapping data is then used for all of Hema's digital navigation solutions, including the Hema Navigator GPS systems and all of Hema's Apps. This allows users to drive in the very tracks of the Hema Map Patrol.
Hema has always been willing to take that next step to ensure supreme quality in its products, as evidenced by the Great Desert Tracks expedition in 1998.
Hema is prepared to explore and the team don't rest until they get it right.
Australian Regional Maps
The popular range of regional maps range from touring maps of coastal locations and popular national parks, to the more hardcore 4WD destinations and outback locations. Each product contains information on what there is to do and see in the region too, making them perfect planning tools.
Each Australian Regional map varies in scale depending on the region. Australian regional maps cover Northern Territory, New South Wales, Queensland, South Australia, Victoria and Western Australia.
For more information and a map key on the Hema Australian Regional Maps range click here.
4wd Explorer Map Pack
Australia has a wealth of famous 4WD destinations and Hema specialises in mapping them all. This pack gathers all the legendary regions together and puts them in one easy-to-handle map wallet.
(Pack includes – Cape York, Central Australia, Flinders Rangers, Fraser Island, High Country, The Kimberley, Outback New South Wales, The Pilbara, Red Centre, Queensland's Outback, Top End and Gulf and Australia)
Great Desert Tracks
The Great Desert Tracks Series features:
Double-sided maps
Field-checked by Hema Map Patrol
GPS surveyed roads & tracks
Fuel & provision availability
Permit & contact details
Details & map references for interesting places
Waterproof tear-proof paper
Unfolded size of 700x1000mm
Fully updated information and mapping
Relief shading & elevation tinting now on each map to give a fuller and more realistic interpretation of the landscape.
For more information and a map key on the Hema Australian Great Desert Tracks range click here.
Great Desert Tracks Map Pack
Pack includes the six Great Desert Tracks maps - now printed on waterproof, tear-resistant paper and the Simpson Desert map, all packaged inside a hard cover folder with clear pockets.
(Pack includes the 4 new 6th Edition Great Desert Track Maps including the Simpson Desert Map)
Hema Maps

A wide range of Australian maps and guides for the budget and freedom conscious traveller.
Click here to buy one of our
Hema Maps
.
Get In Touch
Please use the form below to contact Tough Toys via email.
Advertising
---