Australia 4wd Raster Map Dvd
Hema have made a name for themselves with a range of great maps and atlases, with their regional maps proving really popular among 4x4 enthusiasts for their clear markings and heaps of information. Now they've released the full set plus some great bonuses as digital mapping.
There are times when you just can't beat a paper map; you can fold it up and shove it in your pocket, keep it on the dashboard of your truck and even swat flies with it. Digital mapping has its uses too, though, and this DVD set has plenty of uses. It includes over 70 regional maps as well as 1:1,000,000 coverage of the whole of Australia and the Geoscience Mosaic set at 1:250,000.
On the DVD you'll find the OziLite map viewer software from OziExplorer; just install it and run the maps from your hard drive or straight from the DVD. You can also use the mapping with your own navigation or GIS software; both OZF2 and ECW formats are included. The supplied software lets you calculate distances, store custom routes, add your own text labels to the maps, print out custom map sheets and link locations to external files.
As well as the mapping you get all the information found on the back of the paper maps, making this DVD maybe the ultimate digital travel guide to Australia.
Details:
Size: DVD
Edition: 7th
Published: 2012
ISBN: 9781865005553
.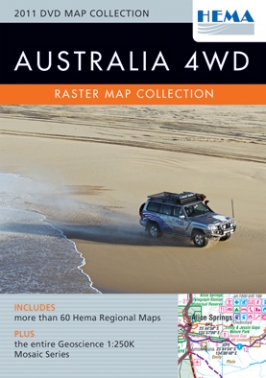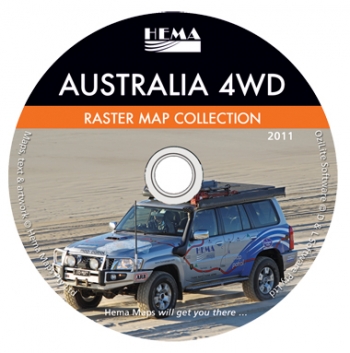 DVD also Included with the HEMA Navigator 5"
Features:
- information, photos and maps from more than 60 HEMA regional maps
- Cape York
- East Gippsland
- Flinders Ranges
- Fraser Island
- Girraween & Bald Rock National Parks
- Goldfields, Esperence and Southern Coast
- Greate Desert Tracks
- High Country Victoria
- Kimberley
- Lakefield National Park
- Lamington National Park
- Margaret River & Southern Forests

- Mid West WA
- North East NSW
- Pilbara & Coral Coast
- Purnululu National Park
- Red Centre
- Simpson Desert
- South East NSW
- Sundown National Park
- Tasmania State
- Top End and Gulf
- Tropical North Qld
- The Hema maps are supplied in OZF2 & OZF3 (OziExplorer) format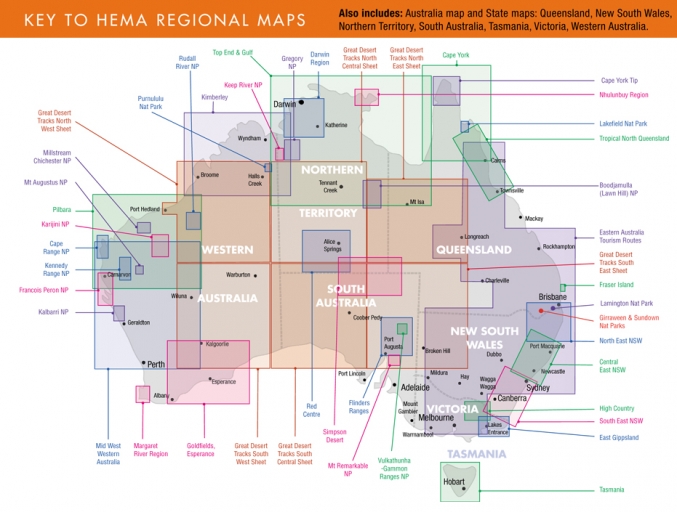 4WD Raster Map DVD

An extensive range of Hema's field-checked regional maps on DVD.
Click here to buy
4WD Raster Map DVD
.