Cairns to Cooktown Regional Map
If you want to see Australia's coastal scenery at its best you could do a lot worse than take a drive from Cairns up to Cooktown. There's a lot of history in this area, because of course Cooktown is where James Cook fixed his ship in 1770 and first saw a kangaroo. If you've fitted out your 4x4 properly you shouldn't have to spend seven weeks repairing it, but Cooktown is till well worth a visit. It's about a five hour drive from Cairns and when you get there you're in the most northern town on the whole east coast. On the way you'll drive through beautiful grassy savannah full of native plants and wildlife. In the wet season from December to April it's very hot and humid, and flooding is common. If you're planning on going off road you'll want one of our Safari snorkels. This map will help you pick your way through, but in the wet it really is a tough trip; Cooktown is pretty much cut off every time it rains heavily. Whatever time you go, though, the Hema map gives you all the information you need to get the most from the trip.
The area covered by this map includes Port Douglas, Mossman, Daintree, Ayton and Helenvale. It also takes in the Bloomfield Track and the inland route through Mareeba.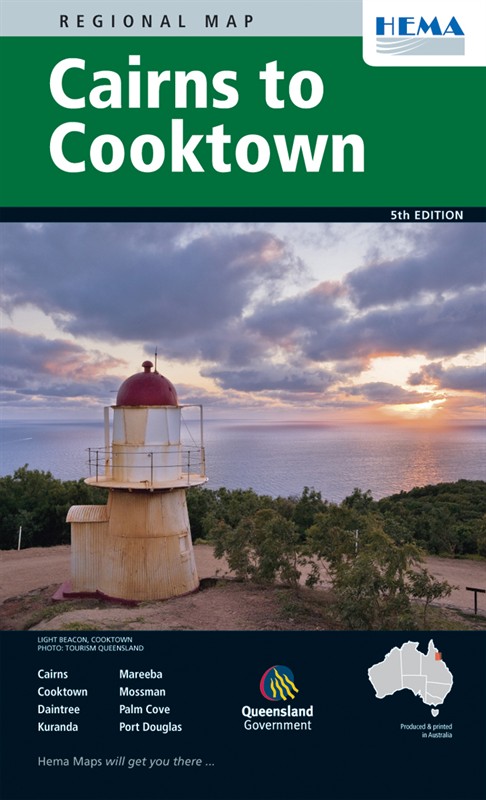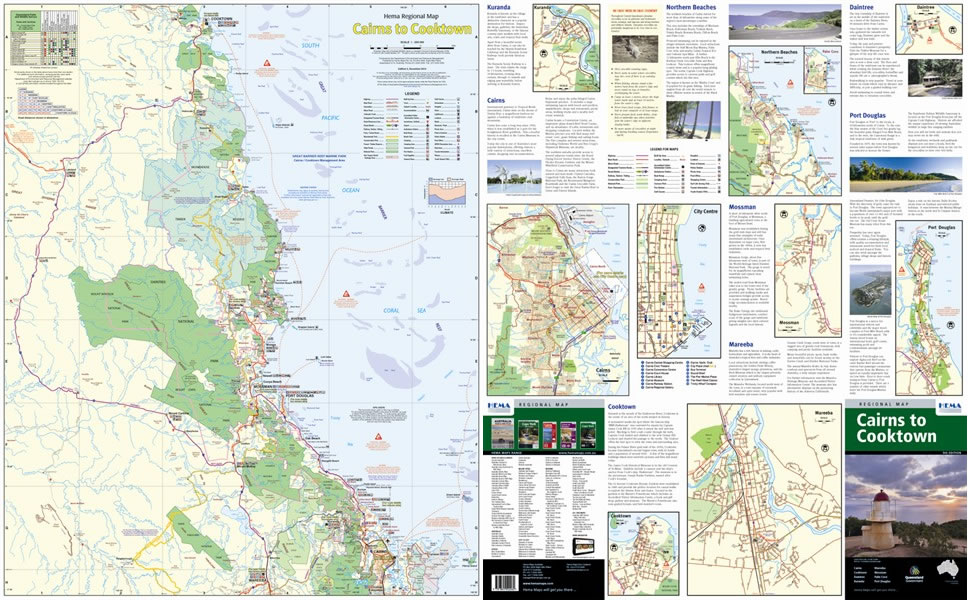 Like all Hema Regional maps this one gives tourist information, a distance grid for route planning and large-scale inset maps of major towns and interesting points. The main map is 1:250,000 scale. It's easy to read and it's also printed on high quality paper, so it'll last you for years.
Map Info:
Scale: 1:250,000
Size: 580x720mm
Edition: 5th
Published: 2011
ISBN: 9781865002262
Hema Regional Maps

The popular range of regional maps range from touring maps of coastal locations and popular national parks, to the more hardcore 4WD destinations and outback locations. Each product contains information on what there is to do and see in the region too, making them perfect planning tools.
Click here to buy a
Hema Regional Map
.