North East NSW Regional Map
Head south from Brisbane into New South Wales and you'll find plenty of great country for an expedition. Head down the coastal strip if you feel like a bit of tourism, or turn inland and give yourself a bit of a challenge. It won't be long before you find yourself in the Great Dividing Range, and that's some scenery worth seeing. There are also plenty of forests around, many of them with 4x4 tracks to explore. The weather inland can be pretty dry, but nearer the coast it's a lot more moderate and a pleasant destination all year round. Watch out for winter snow in the mountains, though; driving up there can be tricky in the cold.
This sheet gives you 1:375,000 coverage from Coffs Harbour up to Brisbane and west to Inverell. It's got 4x4 track information for loads of routes, including the Summerland and Waterfall Ways and the Gwydir, Bruxner and Cunningham Highways. As well as that you get fuel and campsite information, distance planning grids, tourist information for points of interest and a handy chart of facilities in all the national park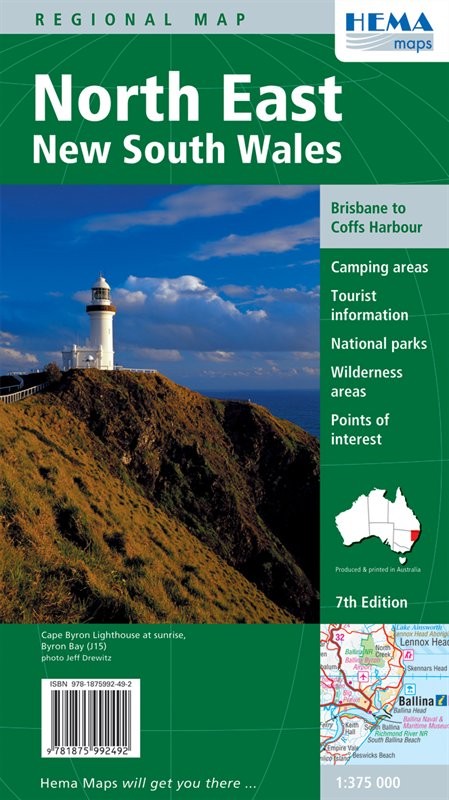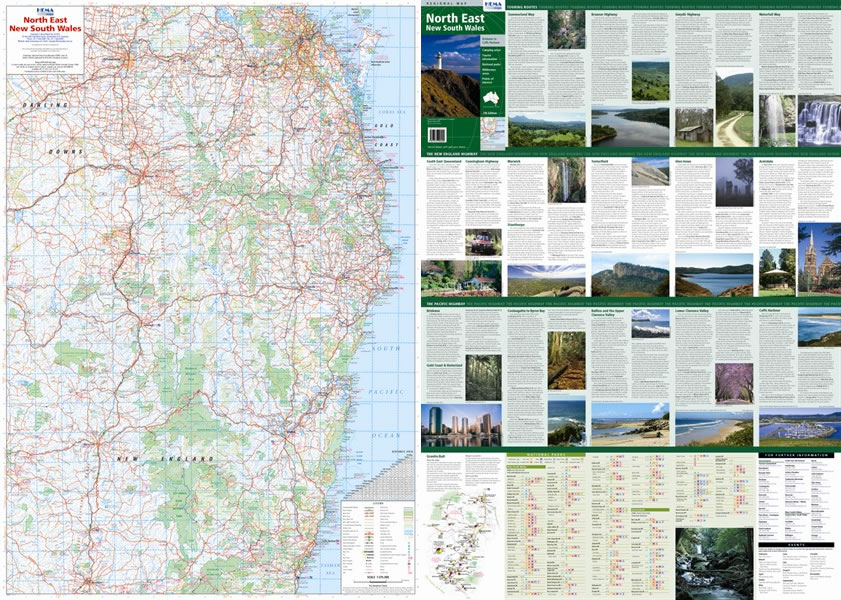 Map Info:
Scale: 1:375,000
Size: 700x1000mm
Edition: 7th
Published: 2010
ISBN: 9781875992492
Hema Regional Maps

The popular range of regional maps range from touring maps of coastal locations and popular national parks, to the more hardcore 4WD destinations and outback locations. Each product contains information on what there is to do and see in the region too, making them perfect planning tools.
Click here to buy a
Hema Regional Map
.