Red Centre Regional Map
There's a lot more to Australia than the big red bit in the middle, but the big red bit's still worth a trip or three. Uluru is the picture many people associate with Australia, and if you head into the Red Centre you can see it for yourself. This is a great place to combine your passion for 4x4s with your urge to travel, because there's a lot of rugged country in there and a good solid wagon is the way to get around. As well as Uluru and the nearby Kata Tjuta rock formation, visit Alice Springs - it's equally easy to get to from anywhere in the country, because it's right in the middle.
This Hema regional map has newly surveyed road mapped using Hema's GPS system, and distances on both roads and tracks are clearly marked. It covers from Alice Springs down to Uluru at a very usable 1:750,000 scale and on the back you'll find inset maps of Alice Springs, Uluru and Kata Tjuta, as well as some outstanding photos and the information we've got used to on these maps. Planning fuel stops is vital in country like this, and this map makes it dead easy; fuel stations are clearly marked along with LPG availability and if they're open 24 hours.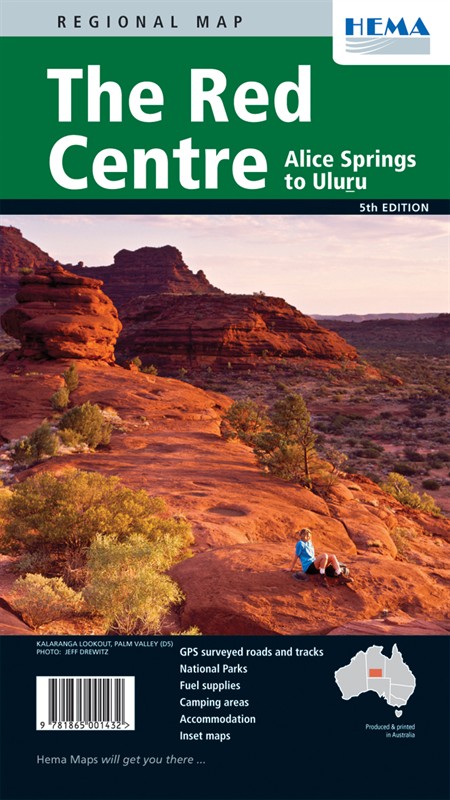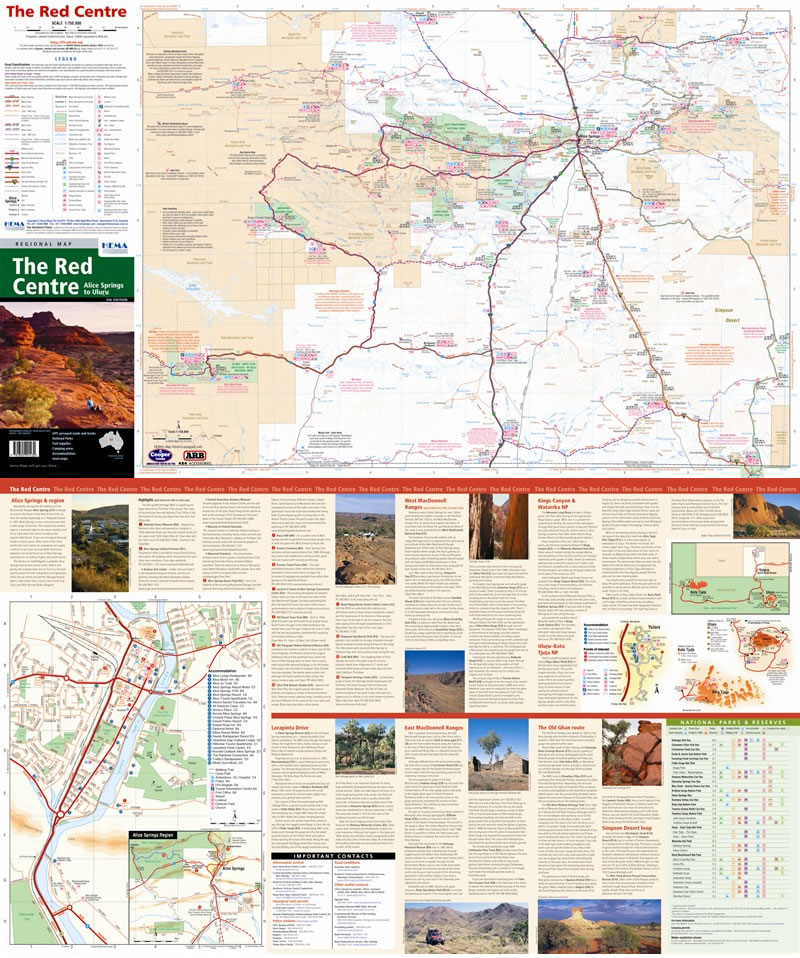 Map Info:
Scale: 1:750 000
Size: 840x500mm
Edition: 5th
Published: 2010
ISBN: 978186500143
Hema Regional Maps

The popular range of regional maps range from touring maps of coastal locations and popular national parks, to the more hardcore 4WD destinations and outback locations. Each product contains information on what there is to do and see in the region too, making them perfect planning tools.
Click here to buy a
Hema Regional Map
.