South West WA Regional Map
South west Western Australia was voted as one of Lonely Planet's top regions of the world in 2010. The area's attractions suit a huge range of people, which is why it gets so many visitors every year - Australians and foreign tourists all love it. The climate is Mediterranean so it's a great winter destination. Things to do in the area include whale watching, world class surfing, Scuba diving, sunbathing, riding, fine food and wine and viewing nature at its best. You'll also find plenty of great 4x4 trails if you just want to get out and see the country and its amazing range of native wildlife. Take a multi-day trip in the bush or head back to the bright lights of Perth at night - up to you.
With this Hema regional map you'll be all set to make the most of this corner of Western Australia. You'll find everything on this map from road and track information (now GPS surveyed) to national park contact numbers, camp sites, fuel supply locations, points of interest and scenic drives. Everything's clearly laid out with easy to use symbols and the back of the map has masses more information on display. It's worth buying just for the photos on the back!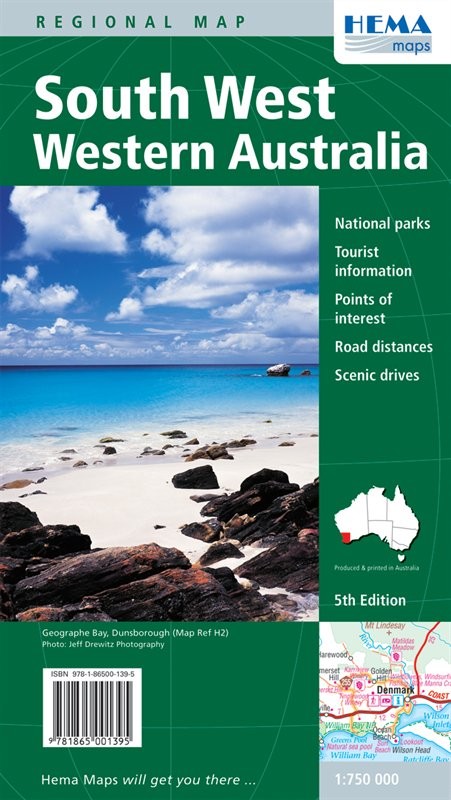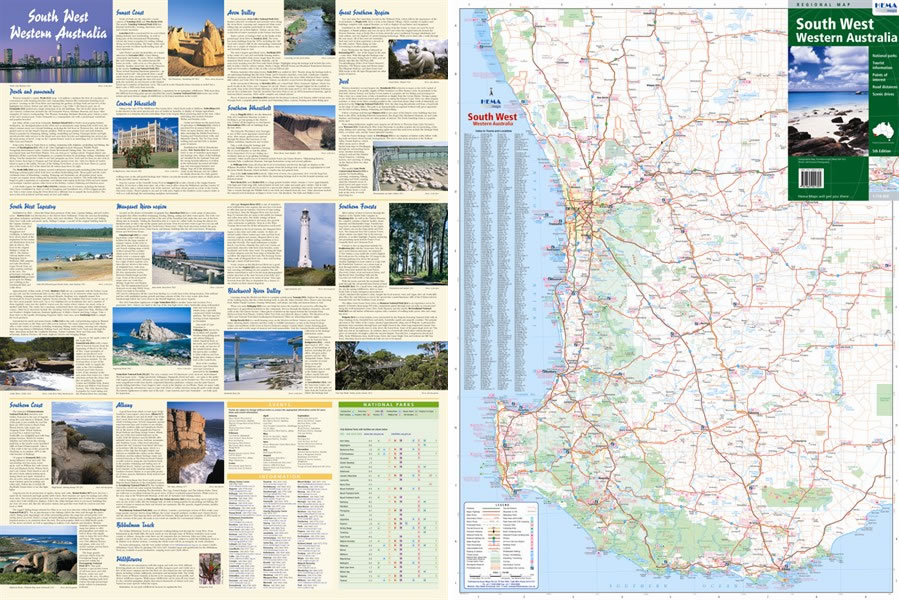 Map Info:

Scale: 1:750,000
Size: 555x740mm
Edition: 5th
Published: 2008

Hema Regional Maps

The popular range of regional maps range from touring maps of coastal locations and popular national parks, to the more hardcore 4WD destinations and outback locations. Each product contains information on what there is to do and see in the region too, making them perfect planning tools.
Click here to buy a
Hema Regional Map
.