Purnululu National Park (Bungle Bungle) Hema Regional Map
Purnululu National Park is one of the natural highlights of Western Australia. If you didn't already know, this park is home to the Bungle Bungle range with its sandstone beehive towers and cones, etched out by millions of years of erosion. What's left behind really is a spectacular sight, and it's an ideal destination for a 4x4 excursion. In fact unless you're happy to pay for a helicopter a 4x4 is the only way to get there, and even then only in the dry season. Once you get there you'll find some of the most rugged and exciting tracks in Australia, so get packed up and have some fun!
To get the most out of a trip to Purnululu you should invest in this Hema map. It covers the park from Halls Creek to Wyndham and gives you outstanding detail of the roads and tracks. Most routes have been GPS surveyed for this new edition and they're also clearly marked up with distances. 4x4 and walking trails are also clearly shown and the usual Hema symbols highlight fuel stops, camping areas and points of interest. The back side is loaded with information including park facilities info, contact details and the history of the region, as well as plenty of great photos.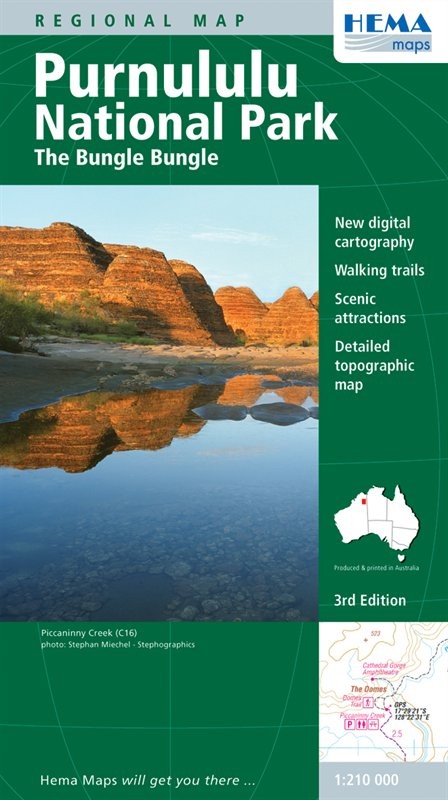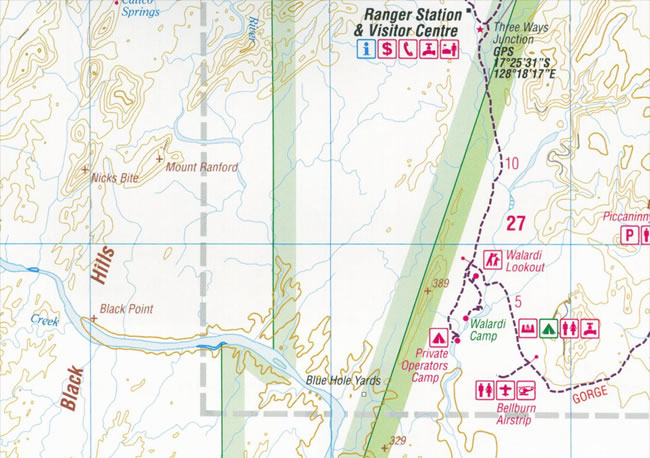 Map Info:

Scale: 1:210,000
Size: 140 x 250 x 4 mm
Edition: 3rd
Published: 2008
ISBN: 9781865004914
Hema Regional Maps

The popular range of regional maps range from touring maps of coastal locations and popular national parks, to the more hardcore 4WD destinations and outback locations. Each product contains information on what there is to do and see in the region too, making them perfect planning tools.
Click here to buy a
Hema Regional Map
.
Get In Touch
Please use the form below to contact Tough Toys via email.
Advertising
---