Simpson Desert Regional Map
If guided tours are not for you why not take on the Simpson Desert? All you need is a 4x4, a desert parks pass, loads of fuel, plenty food and water, some spare parts, a good awning, a first aid kit… oh yeah, better throw in a Hema map of the desert, too. It's worth the effort though, because this is one of Australia's classic deserts. In fact it's the largest sand dune desert in the world. Hang on, you're thinking. Sand dunes, 4x4 - that's right, dune driving! This is no place to be unprepared, though, because no surfaced roads cross the desert and if you run out of something help can be a long way away. Since 2009 access is restricted in the summer so this is a trip for the cooler seasons. Even then it's hard going. If you know what you're doing, though, you'll find some of the best desert driving in the world. That's worth making the effort for.
This Hema regional map gives you all the information you need to safely cross the Simpson Desert. It covers from Alice Springs to the Birdsville Track and from the Donohue Highway to Oodnadatta. The information sections were written by Ron and Viv Moon, both legendary 4x4 drivers, so you know this map is a great investment. It's made from synthetic paper so it's waterproof and tear resistant. This new version includes a number of new tracks including the Hay River Track. There's plenty of GPS data to simplify desert navigation, plus contact numbers and locations of the last fuel and supply stops before the desert.
The Hema Map Patrol field-checked the data for this sheet in 2008 and had a great time doing it. You'll find some of their photos on the cover and back of the map.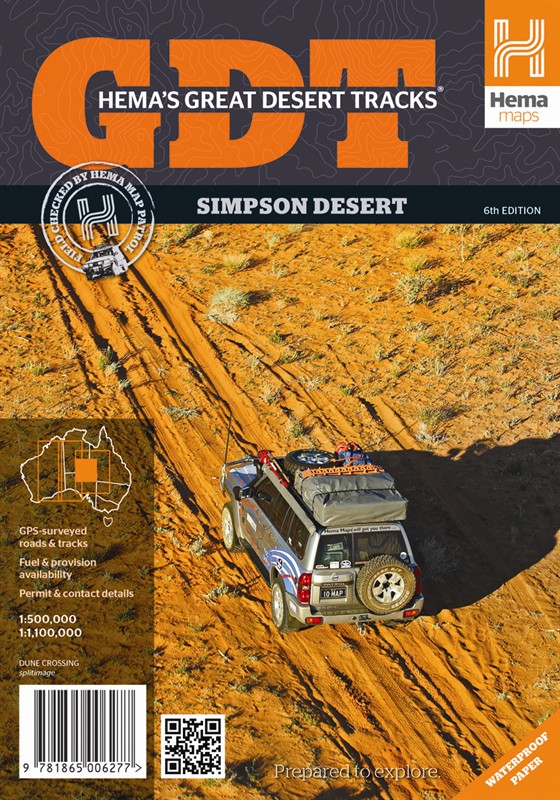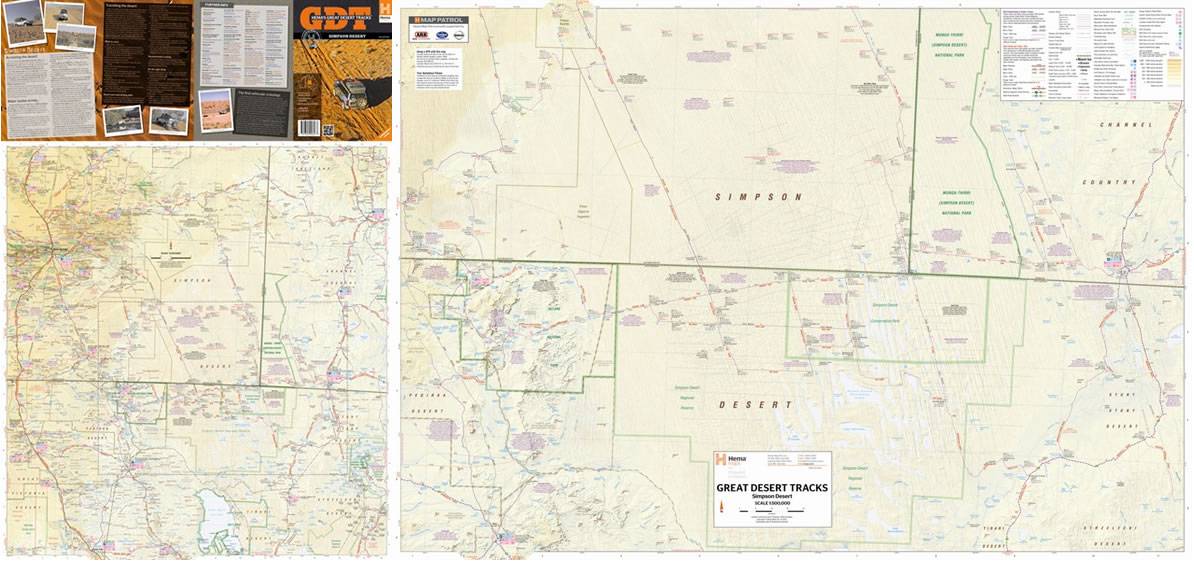 Map Info:

Scale: 1:1,250,000
Size: 840x500mm
Edition: 4th
Published: 2009
ISBN: 9781865005515
Hema Regional Maps

The popular range of regional maps range from touring maps of coastal locations and popular national parks, to the more hardcore 4WD destinations and outback locations. Each product contains information on what there is to do and see in the region too, making them perfect planning tools.
Click here to buy a
Hema Regional Map
.
Get In Touch
Please use the form below to contact Tough Toys via email.
Advertising
---