Mid West Western Australia Regional Map
Whether you want to visit the great attractions of Perth, check out Kalgoorlie's mining history or see the oldest living things on earth at Shark Bay, you'll find something to do in western Australia. If you're more interested in getting away from it all and hitting the wilderness with your truck you'll find that too. From quiet beaches to huge deserts, there's all sorts of land to roam around. With the Hema map of the region you'll have all the information you need to do it, too.
Covering from Perth in to Kalgoorlie and north as far as Onslow and Exmouth, this map shows you the whole region at 1:2,500,000 scale. It also has inset maps for national parks as well as everything else you expect on a Hema regional map. Roads and tracks are split into eight classes for easy route planning, and clearly marked up. You'll also find distance grids and information about the facilities you need. Fuel availability, camp sites, national park information for over 25 parks and contact numbers are all there. As a bonus you get information about popular trails, including the Miners Pathway and the Kingsford Smith Mail Run. Get this big sheet in your map wallet and you're all set.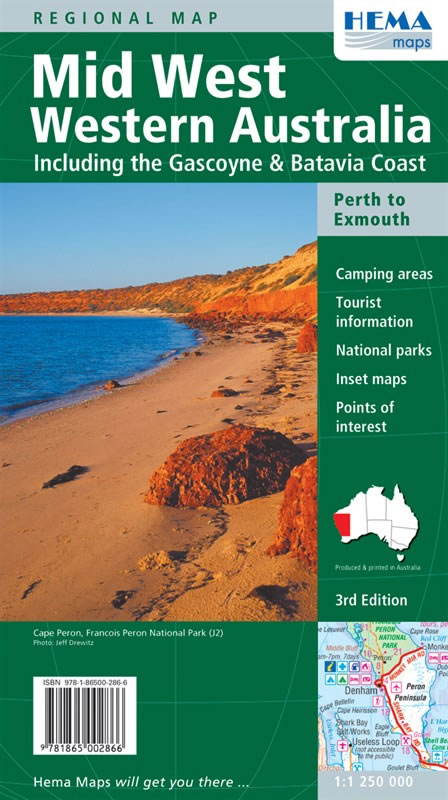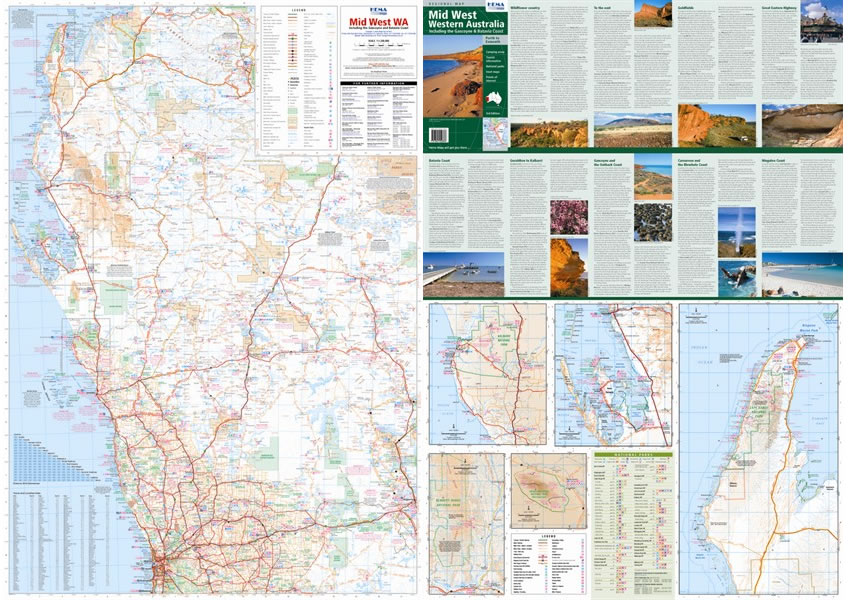 Map Info:

Scale: 1:2,500,000
Size: 700x100mm
Edition: 3rd
Published: 2010
ISBN: 9781865002866
Hema Regional Maps

The popular range of regional maps range from touring maps of coastal locations and popular national parks, to the more hardcore 4WD destinations and outback locations. Each product contains information on what there is to do and see in the region too, making them perfect planning tools.
Click here to buy a
Hema Regional Map
.