Pilbara Regional Map
If you're looking for adventure the Pilbara is a great place to go. Located in the red earth of Western Australia this area is famous for its stunning landscapes and mining history, and you'll also find plenty interesting sites belonging to the Aboriginal people; look at Murujuga for some rock art, for example. If geology floats your boat you can see some of the oldest rock formations in the world here, too. No matter what you enjoy you will definitely find something that interests you in the Pilbara. Tourism is a major industry and there are three national parks to explore. Don't miss one of the most spectacular natural assets of Australia either - the Karijini. Ice blue waterfalls and emerald rock pools in all their glory make this a sight worth seeing.
This Hema map covers the whole area north of Carnarvon to Port Hedland, and runs inland to the edge of the Little Sandy Desert. It shows plenty of GPS-surveyed roads and tracks; many of the tracks haven't been shown on maps before, so this is a great chance to get out and explore them. As usual symbols give you all the information you could need about camping, fuel and places of interest, and the back of the sheet has inset maps of the Karinjini and Millstream-Chichester national parks.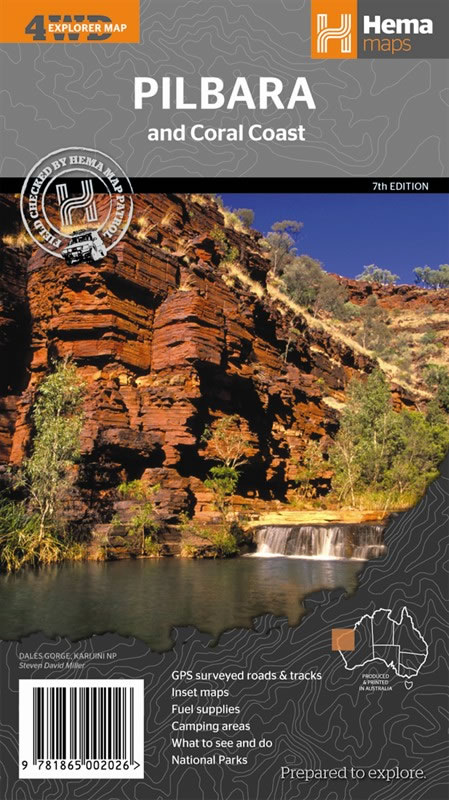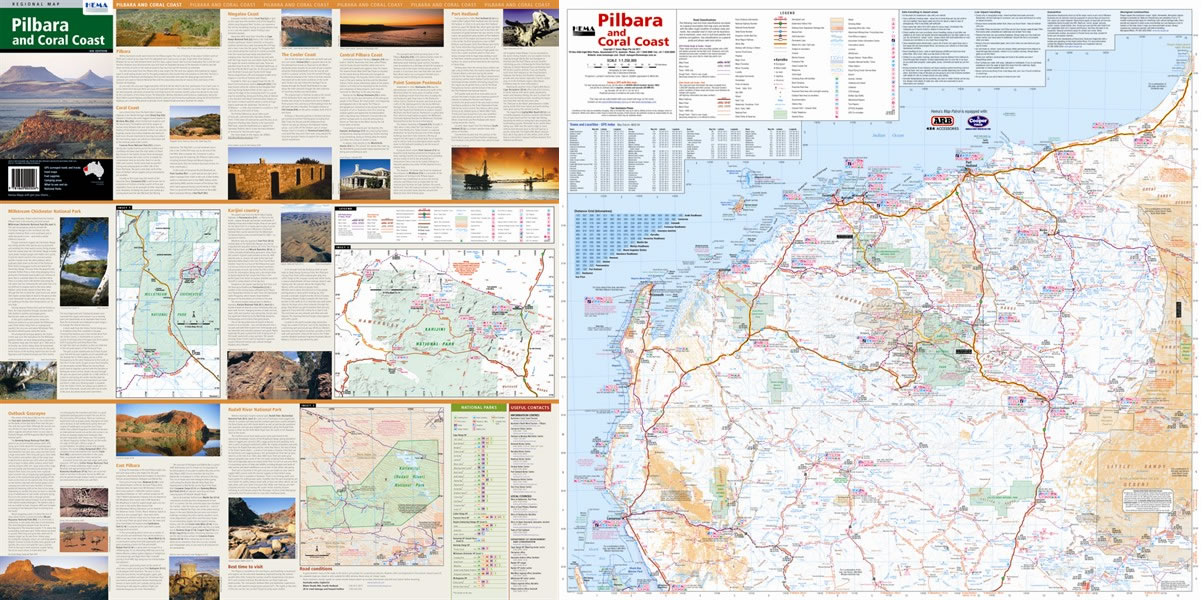 Map Info:
Scale: 1:1,250,000
Size: 700x1,000mm
Edition: 7th
Published: 2012
ISBN: 9781865002026
Hema Regional Maps

The popular range of regional maps range from touring maps of coastal locations and popular national parks, to the more hardcore 4WD destinations and outback locations. Each product contains information on what there is to do and see in the region too, making them perfect planning tools.
Click here to buy a
Hema Regional Map
.