Top End National Parks - Litchfield/Katherine/Kakadu HEMA Regional Map
If you enjoy travelling around Australia you need to get up to the Top End. There's an interesting mix of terrain, from eucalyptus and wetlands to the high stone plateau of Arnhem Land. It's warm all year round but that doesn't mean the weather doesn't change; head up there in the wet and you'll soon find out if your roof leaks. It's definitely worth a trip though, because there are thousands of miles of great tracks to explore and a chance to see some unique landscapes. A lot of the area is well preserved inside several national parks.
This Hema regional map is a big help when you venture up north. Covering the Kakadu, Nitmiluk and Litchfield National Parks, it will lead you through thousands of kilometres of roads and tracks, a lot of which are GPS surveyed for this new edition. Like you'd expect from a regional map it's loaded with information too, including fuel stops, camp sites, national park info and handy contact numbers. The main map shows the Kakadu park; on the back are maps of the other two, and the rest of it is covered with more info and plenty of great photographs. If you're planning on touring these parks you'd be crazy to go without it.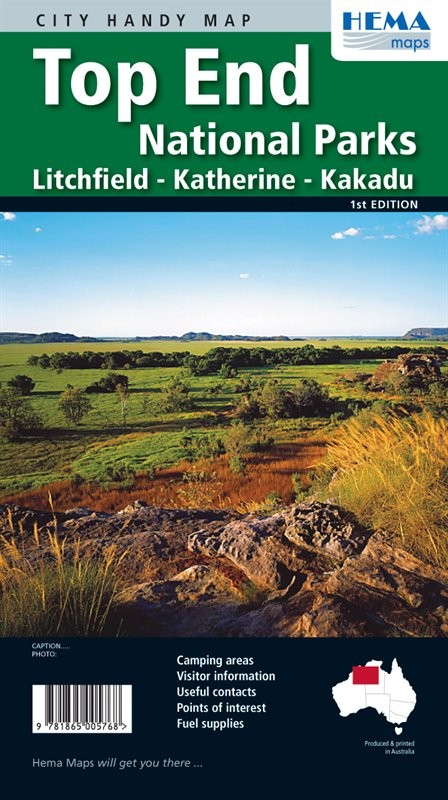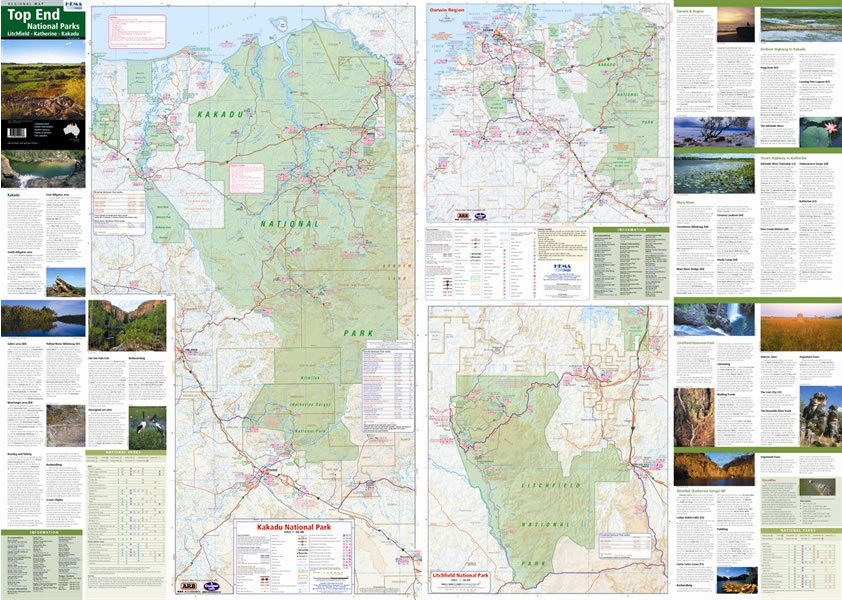 Map Info:
Scale: 1:350,000
Size: 700x1000mm
Edition: 1st
Published: 2011
ISBN: 9781875992614
Hema Regional Maps

The popular range of regional maps range from touring maps of coastal locations and popular national parks, to the more hardcore 4WD destinations and outback locations. Each product contains information on what there is to do and see in the region too, making them perfect planning tools.
Click here to buy a
Hema Regional Map
.