Tropical North Queensland Regional Map
The land north of Cairns isn't as remote as most of the outback, but it can still be one of the most isolated parts of Australia. That's not down to distance; it's all to do with the weather. Cookstown gets cut off for weeks at a time by rain in the area's famous wet season. If you like the challenge of taking a 4x4 somewhere hard, you'll love the tropical areas of north Queensland. Make sure to visit Litchfield National Park, which is well known for its waterfalls and outstanding walking tracks.

This map takes in Cairns and Cookstown and coverage goes down to Townsville. Inland it goes to the edge of Blackbraes National Park. As usual roads and tracks are clearly shown with distances and GPS references, and easy to follow symbols mark fuel stations (now including which ones are 24 hour,) camp sites and other stuff you'll want to know about. Loads more information on the back covers national park facilities and suggests places to see and things to do.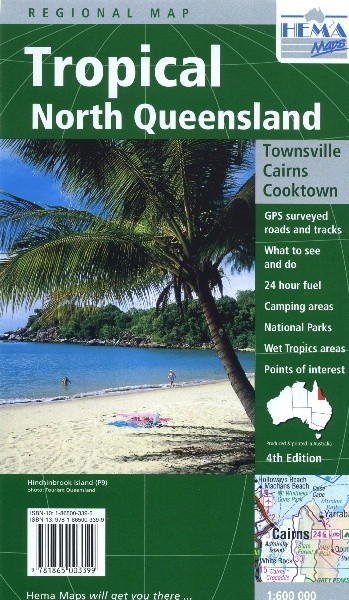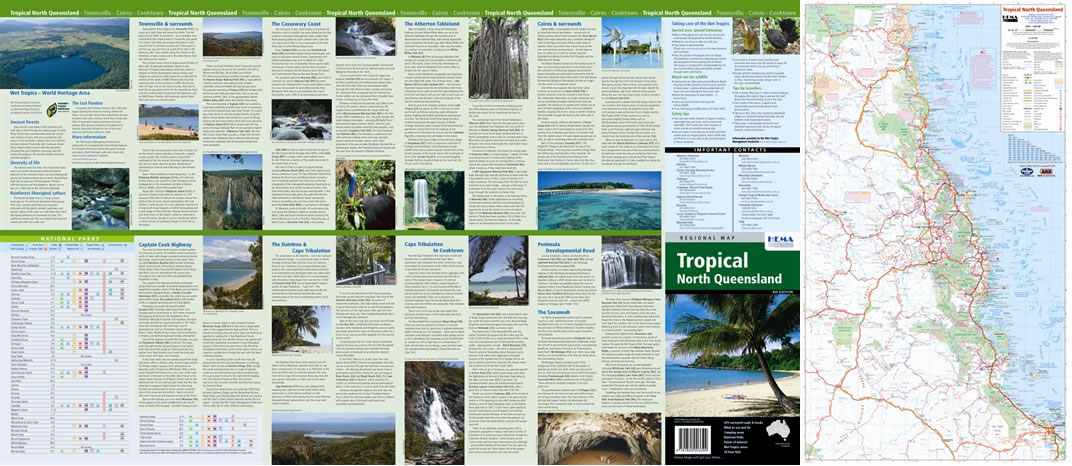 Map Info:

Scale: 1:2,000,000
Size: 700x1000mm
Edition: 4th
Published: 2005
ISBN: 9781865001579
Hema Regional Maps

The popular range of regional maps range from touring maps of coastal locations and popular national parks, to the more hardcore 4WD destinations and outback locations. Each product contains information on what there is to do and see in the region too, making them perfect planning tools.
Click here to buy a
Hema Regional Map
.