NORTH QUEENSLAND Regional Map
North Queensland is a great place to head for when you have a few days spare and a full tank. As well as tropical weather - so be careful if you're going there in the wet - you'll find a popular coast and some great forests. The North Queensland coast has some of the most popular tourist destinations in Australia and a lot of them are worth seeing. Everybody should visit the Great Barrier Reef at least once, and the Gulf coast deserves a visit too. As well as some great 4x4 driving there are plenty points of interest up there, including national parks and world heritage sites. All you need is a guide to help you find them.
We recommend this Hema regional map. It covers North Queensland from McKay right up to the tip of Cape York, and takes in the Torres Strait as well. The Whitsunday islands are on it and the Gulf coast. The main map is at 1:750,000 and shows roads and trails (mostly GPS surveyed in this edition) and a lot more. National parks, Aboriginal land, fuel stops and camp sites are all marked and road distances are clearly shown. Turn it over and you'll find inset maps for towns, contact numbers and facility details for the national parks and even a guide to what's on all year round. If you head north and only take one map, take this one.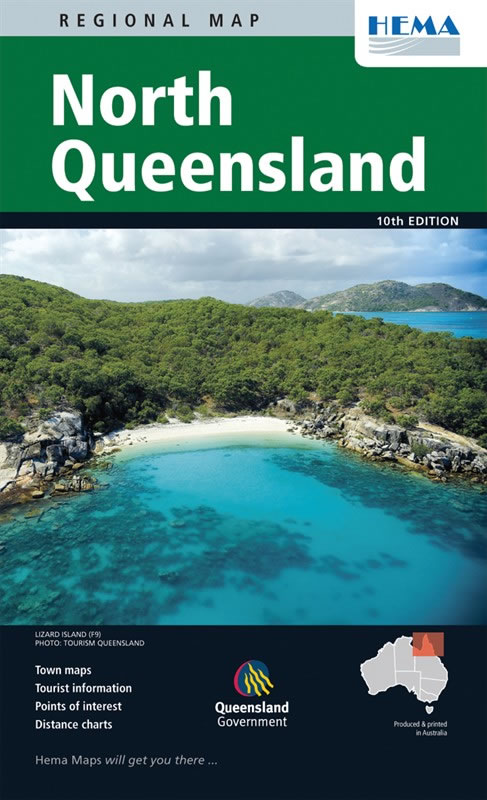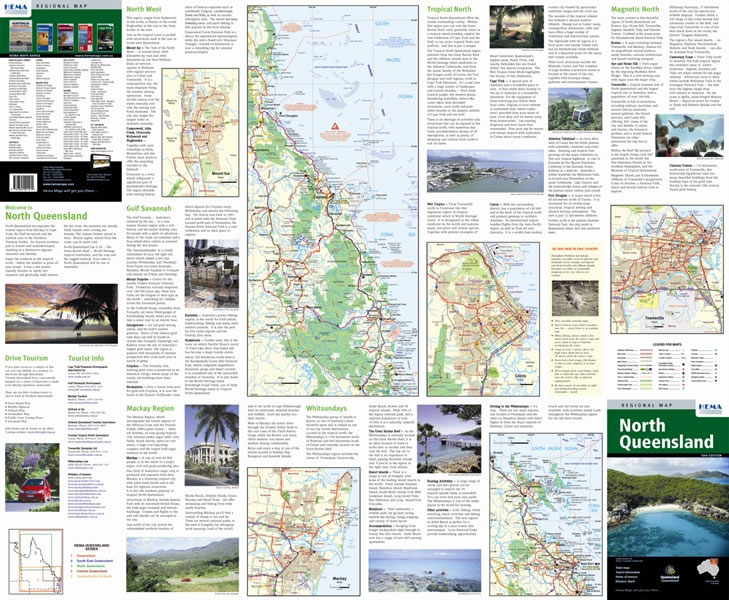 Map Info:
Scale: 1:750,000
Size: 700x1000mm
Edition: 10th
Published: 2010
ISBN: 9781865001579
Hema Regional Maps

The popular range of regional maps range from touring maps of coastal locations and popular national parks, to the more hardcore 4WD destinations and outback locations. Each product contains information on what there is to do and see in the region too, making them perfect planning tools.
Click here to buy a
Hema Regional Map
.
Get In Touch
Please use the form below to contact Tough Toys via email.
Advertising
---